Today is Apple Watch launch day in the United States and eight other first wave launch countries, and many customers around the world are busy setting up their new smartwatch or anxiously waiting for their package to be delivered. Meanwhile, the teardown team at repair website iFixit flew to Melbourne, Australia to get their hands on the Apple Watch and take it apart to see what's inside.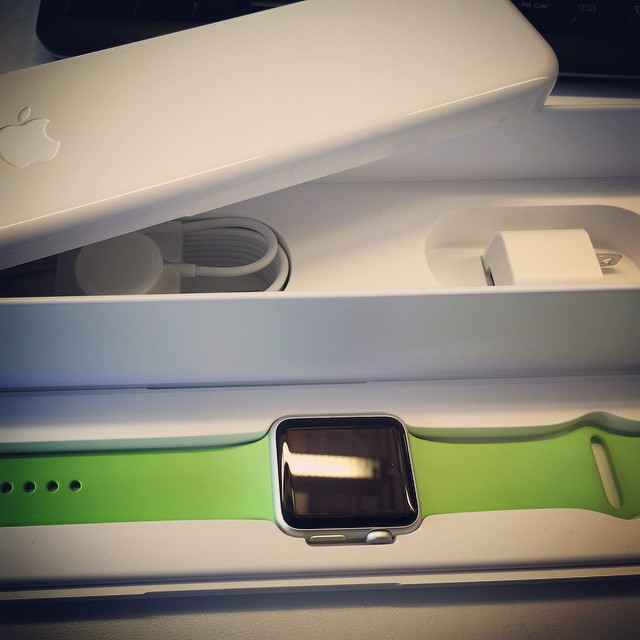 iFixit started by prying open the display and disconnecting the display and digitizer cables underneath, getting a first look at the Taptic Engine, inside of the Digital Crown and internal 205 mAh battery. Digging further into the Apple Watch, the team got a closer look at various components for haptic feedback, an ambient light sensor and S1 integrated processor. Overall, the Apple Watch received a 5 out of 10 repairability score.
Back in Los Angeles, several thousands of miles away from the teardown, KTLA reporter Rich DeMuro was on site at Maxfield in West Hollywood to interview various people waiting in line to purchase the Apple Watch. It was confirmed earlier this week that the Apple Watch would go on sale in limited quantities at Maxfield and other select fashion boutiques such as Colette in Paris and Dover Street Market in Tokyo and London.
DeMuro also provided a basic overview of the Apple Watch's core features, including watch faces, heart rate monitoring, health and fitness tracking, phone calling and stock apps. In line with many early reviews, he said that the Apple Watch is not a device that everyone needs, but that the wrist-worn device has high-quality apps and provides a better overall experience than many Android Wear alternatives.
Apple Watch launched today in the United States, Australia, Canada, China, France, Germany, Hong Kong, Japan and United Kingdom following a two-week pre-order window that started April 10 at 12:01 AM Pacific. The watch will be sold exclusively online until at least June, with no walk-in purchases being taken at Apple retail stores in any of the first wave launch countries.

Source: MacRumors