As expected, Apple did not share specific sales numbers on the Apple Watch during its third quarter earnings call, but Apple CEO Tim Cook did shed some light on how well the Apple Watch did during its first quarter of availability. According to Cook, Apple Watch sales "exceeded expectations" despite supply continuing to trail demand at the end of the quarter. "We feel really great about how we did," he said.
Cook also pointed out that Apple Watch sales during their first few months of availability were higher than sales of the original iPad and iPhone when those devices first became available for sale. June sales, he said, were higher than those in April or May.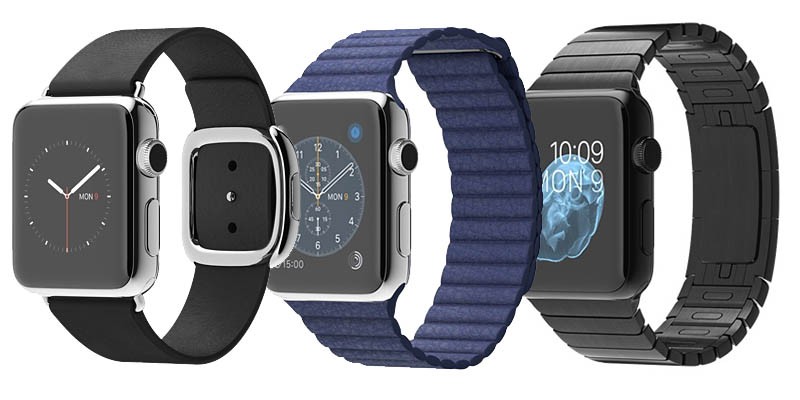 Apple includes the Apple Watch in its "Other Products" category in an effort to keep its competitors from getting a detailed look at its shipments. Other Products includes the Apple Watch, the iPod, the Apple TV, and accessories like Beats headphones.
During the third quarter of 2015, the Other Products category saw $2.6 billion in revenue, up from $1.7 billion during the second quarter of 2015, a difference of nearly a billion.
Cook said "it would not be inaccurate" to look at the sequential change or the year over year change and "assume that's the Apple Watch revenue," hinting that Apple Watch revenue in the quarter hovered around $1 billion or higher. Apple CFO Luca Maestri made a similar statement to the Associated Press, stating revenue from the Apple Watch amounted to "well over" the $952 million increase between the two quarters. Both Maestri and Cook also pointed out that iPod and accessory sales, which are also included in the category, are shrinking.
Aside from analyst estimates that range from an estimated 2.85 million sales to 5.7 million, the $1 billion revenue difference between Q2 and Q3 is the closest we've come to learning how many devices Apple sold.
Cook went on to say that beyond the "very good news in sales," Apple is excited about how the Apple Watch is positioned for the long term. There are now 8,500 apps available for the device, and the company is poised to release watchOS 2 in the fall, which will bring native apps and performance improvements. "We believe the possibilities for Apple watch are enormous," said Cook.

Source: MacRumors