MacRumors has received multiple tips from users that claim a redesigned version of YouTube for iOS briefly appeared on iPhone last week before reverting back to the current design. One tipster sent us a gallery of screenshots showing off the possible redesign, which is speculated to be in the works for both iOS and Android alongside a new web-based video player that is currently in testing.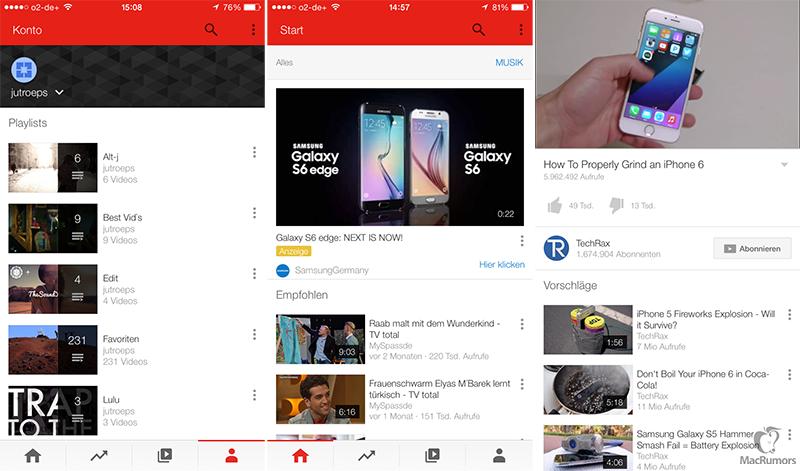 While we cannot verify the authenticity of these photos, and were unable to witness the redesigned version of YouTube firsthand, the possible redesign appears consistent with the appearance of other Material Design apps on iOS and Android. Specifically, the screenshots show that the app will gain a cleaner look, red header and new bottom menu with options for home, trending videos, all videos and user profiles.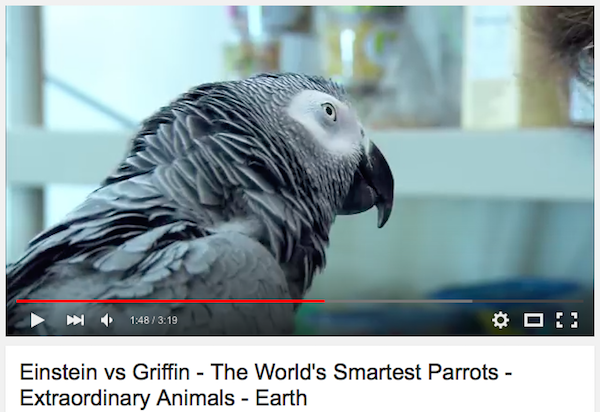 The unofficial Google Operating System blog reported over the weekend that YouTube is testing a new HTML5 desktop video player for Mac and PC with a transparent control bar that automatically hides until you hover over it. It would seem logical that an updated version of YouTube for iOS and Android may also be in development at Google, although an exact timeframe for a release date remains unknown.

Source: MacRumors