KGI Securities analyst Ming-Chi Kuo has issued a note to investors, a copy of which was obtained by Japanese blog Mac Otakara, in which he corroborates rumors that the next-generation iPhone will adopt 7000 Series aluminum as used in the Apple Watch Sport. Kuo also claimed that Apple will retain the same design as the iPhone 6, although the smartphone may have slightly different dimensions.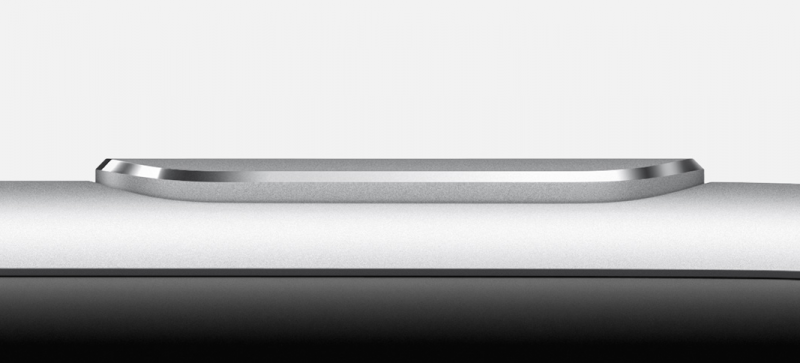 The report claims that the next-generation iPhone could be wider and taller by about 0.15mm to account for the stronger 7000 Series aluminum design, while the smartphone may also be about 0.2mm thicker due to the addition of Force Touch. The new dimensions are marginal enough that most iPhone 6 users are unlikely to notice much of a difference with the so-called "iPhone 6s" design.
Apple explains the properties of 7000 Series aluminum on its Apple Watch website:
"For Apple Watch Sport, we started with 7000 Series aluminum — the same used in competition bicycles. We altered it to create a new alloy that's just as light, yet even more durable — it's 60 percent stronger than most aluminum, and one-third the density of stainless steel. It has a bright, lustrous colour and a uniform structure free of defects and impurities. Each case is machined and polished, then blasted with microscopic zirconia beads to achieve a consistent, satin texture. A special anodizing process creates a hard, clear outer layer that helps protect against scratches and corrosion."
Kuo reiterated that the next-generation iPhone will be available in a new Rose Gold color option, similar to the rose gold Apple Watch Edition, and also claimed that the existing gold color could be changed to look more like the yellow gold Apple Watch Edition. The existing space gray iPhone is also expected to look slightly more black, possibly in line with the space black Apple Watch.
Last month, Kuo shared a long list of predictions for the next-generation iPhone, including an A9 processor with 2GB of RAM, Force Touch, an improved 12-megapixel rear-facing camera, new Rose Gold color option, improved Touch ID recognition, gesture control support and more. Apple will likely retain 4.7-inch and 5.5-inch screen sizes akin to the iPhone 6 and iPhone 6 Plus.

Source: MacRumors