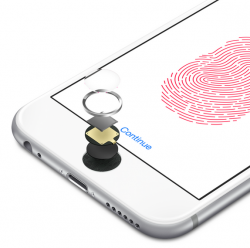 Following the release of iOS 8.3 for iPhone and iPad on Wednesday, many users have turned to the Apple Support Communities, Reddit and MacRumors discussion forums about Touch ID not working in the App Store on the latest software version. The issue affects multiple iPhone and iPad models, including the iPhone 5s, iPhone 6, iPhone 6 Plus and iPad Air 2, although the bug does not appear to affect all users.
"I just updated to iOS 8.3 and it completely removed my ability to use Touch ID in the App Store on my iPhone 6," a post on Reddit reads. "It asks for my password for each and every purchase. Is anyone else seeing this? The option to use Touch ID in the App Store is on. I have already tried turning it off and on again to re-enter my password."
The bug persists for many regardless of whether Touch ID is listed as enabled for purchases under Settings > iTunes & App Store, and there does not appear to be a proper solution for the problem yet. Apple may be forced to resolve the bug through a minor point update such as iOS 8.3.1, as it has done in the past with iOS 8.0.2 when the original iOS 8.0.1 update broke Touch ID and Wi-Fi entirely.
Fortunately, the lack of Touch ID within the App Store is mainly an inconvenience at this point for affected users, rather than a serious security issue. iPhone and iPad users will still be prompted to enter their Apple ID password when purchasing apps from the App Store, which was standard functionality before Touch ID was released on the iPhone 5s. Apple has yet to provide comment on the matter.

Source: MacRumors