Famous film director and producer J.J. Abrams is latest celebrity to be spotted with an Apple Watch, which he's wearing right now during the Force Awakens Panel at the Star Wars Celebration in Anaheim, California. Abrams appears to be wearing a stainless steel Apple Watch with a blue band.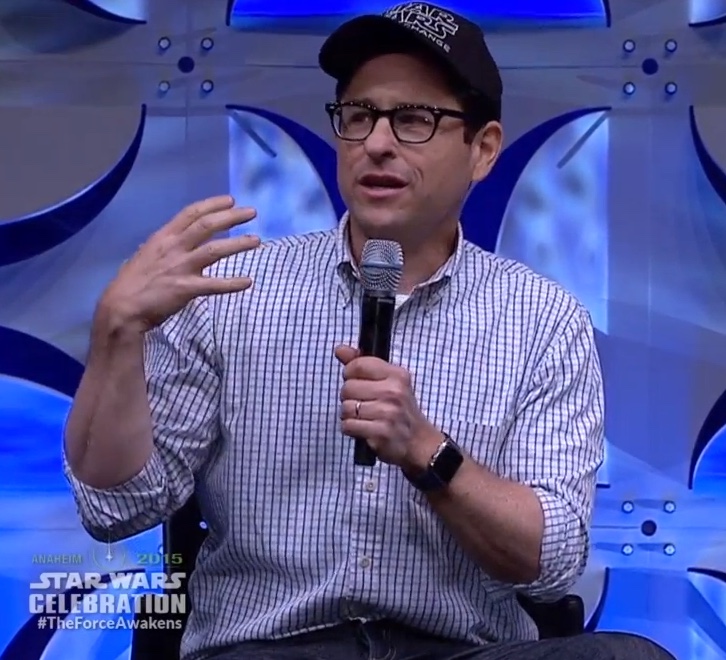 Along with Abrams, several other celebrities have been seen wearing the Apple Watch. Pharrell Williams wore it on reality TV show The Voice, and both Katy Perry and Drake shared Instagram photos of themselves wearing gold Apple Watch Edition models. Yesterday, a photo surfaced of designer Karl Lagerfeld with a custom gold Apple Watch with matching gold Link Bracelet.
As the launch of the Apple Watch approaches, we're likely to see it popping up on the wrists of other influencers, including celebrities, fashion designers, directors, and more.

Source: MacRumors