Blizzard Entertainment's popular card battling game Hearthstone: Heroes of Warcraft today finally launched on iPhone, after becoming available on tablets, including iPad, nearly one year ago. The new support comes as a universal update to the existing iOS app.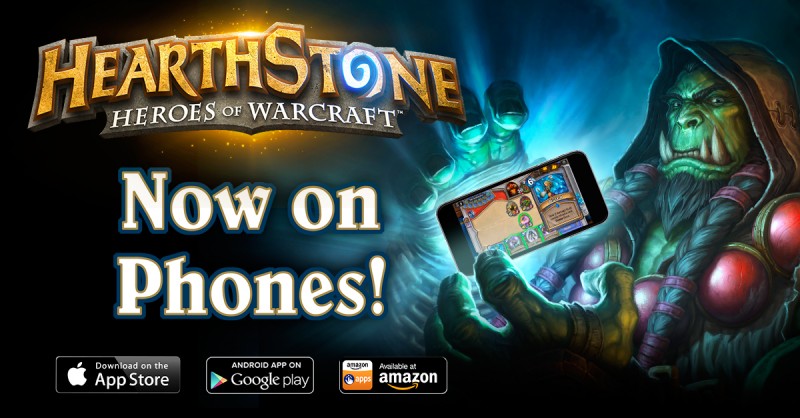 The game made the leap to Android and iOS tablets following its initial Mac and PC launch in March of 2014, with MacRumors' sister site TouchArcade reporting numerous stories throughout the year regarding the game's much-rumored launch on iPhone.
Hearthstone is free-to-play, but users can opt in to purchase card packs when their personal bank of in-game gold is sufficiently lacking. The game tasks players with collecting and organizing a constantly shifting array of card types for each one of its drastically different nine classes, aiming for an opponent's weaknesses in a battle to whittle down each others' 30-point health system to zero.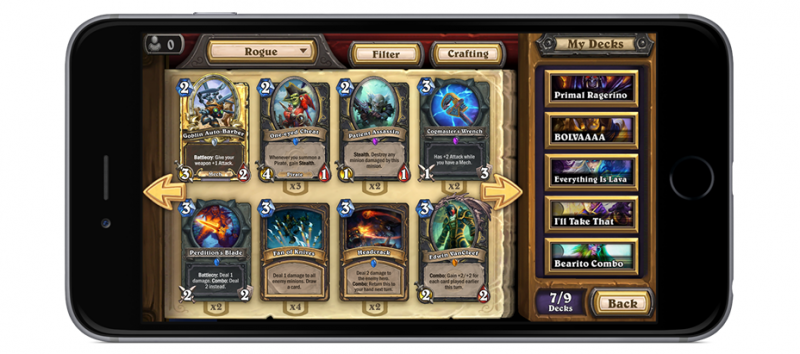 As with all versions of the game, iPhone users with previous experience in the Hearthstone world will be able to sync all of their custom decks, gold count, and experience to the new iPhone app by signing into their Battle.net accounts. Though some die-hard fans remain skeptical about the game's proper transition to such a small screen, the launch of the iPhone 6 and iPhone 6 Plus last year can undoubtedly provide a more comfortable Hearthstone experience while still maintaining a bit more portability over its tablet-focused counterparts.
Hearthstone: Heroes of Warcraft can be downloaded from the App Store for free. [Direct Link]

Source: MacRumors