While most Apple acquisitions become public knowledge shortly after they happen, there are acquisitions that go largely under the radar until months or years afterwards. TechCrunch has recently learned of one such acquisition, which may have happened in 2013. Apple is said to have purchased Ottocat, a small startup specializing in search technology.
Ottocat's technology is said to be behind the "Explore" app discovery function in the App Store. The Explore tab in the iOS App Store lets users find apps in different categories plus nearby apps.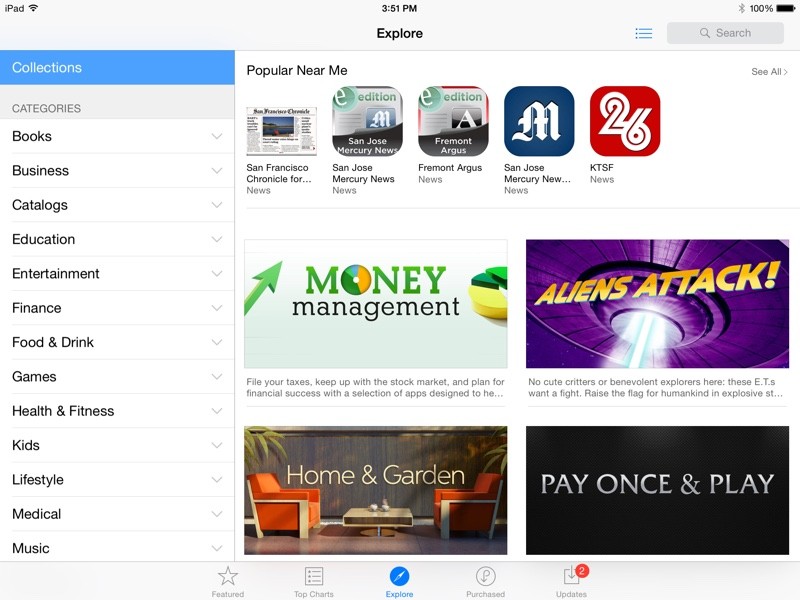 TechCrunch has learned that Apple quietly bought a startup called Ottocat some time ago, which had developed a system to organize and surface apps on the app store based on "nested" categories of increasing specificity. A version of that system now powers the "explore" tab in Apple's app store.
According to TechCrunch, though there's little evidence on LinkedIn to suggest the acquisition happened, Ottocat co-founder Edwin Cooper was the author of a patent that was granted to Apple, which Cooper appears to have filed as an Apple employee. The patent, "System and Method for Divisive Textual Clustering by Label Selection Using Variant-Weighted TFDIF," which is related to the App Store's explore feature.
TechCrunch has some information on how Ottocat worked, explaining that its technology aimed to introduce categories for better app discovery to assist users looking to find apps in specific areas when they didn't have an app in mind to search for, which sounds very similar to what the Explore feature in the App Store does.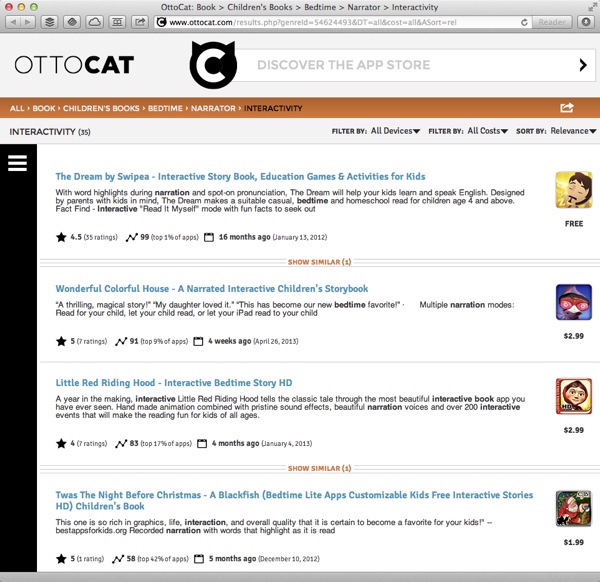 Ottocat screenshot via TechCrunch
The premise was to do away with keywords by categorizing apps into increasingly more specific subcategories that worked on a "drill-down" principle — eliminating the guesswork and potential inaccuracy of keywords altogether.
The Ottocat website originally went down in October of 2013, so that may have been around the time that the acquisition occurred. The original error message stated "Ottocat is no longer available," but the website is now completely defunct. Explore was announced as an App Store addition in June of 2014.

Source: MacRumors