The Apple TV has gained two new channels today CBS Sports and USA NOW, bringing on-demand sports, drama, comedy, sitcoms and more programming to the set-top box in the United States. The new channels should be appearing on the Apple TV for all users beginning today, with USA NOW requiring cable-based authentication for most content and CBS Sports offering free sports clips for all users.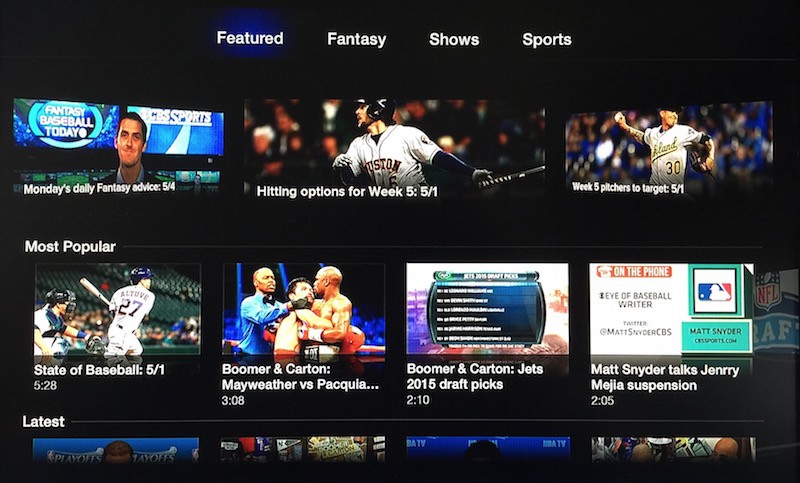 CBS Sports for Apple TV
The new channels arrive less than six weeks before Apple is expected to announce its next-generation Apple TV alongside a full-fledged streaming TV service at WWDC in June. The new A8-based set-top box will reportedly feature both an App Store and Siri, in addition to a redesigned remote control and significantly higher internal storage than the current 8GB model.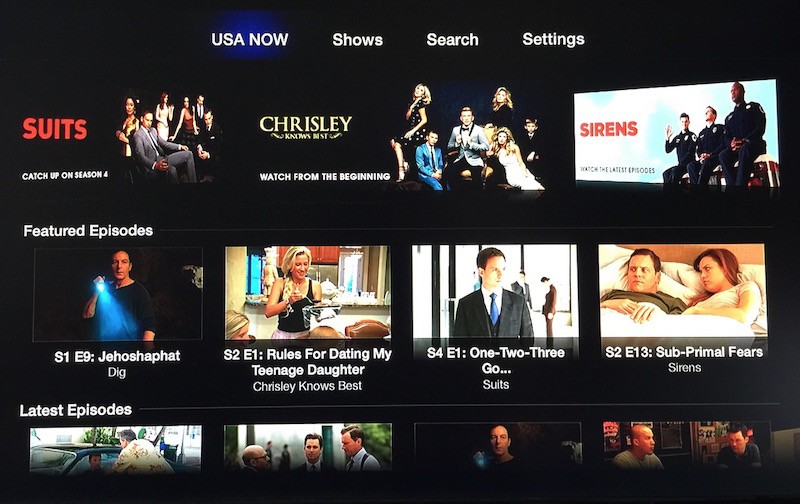 USA NOW for Apple TV
Apple's much-rumored streaming TV service would consist of a lightweight package of about 25 channels for between $30 to $40 per month, anchored by networks such as ABC, CBS and Fox. The service will be available on several devices, including the iPhone, iPad and Apple TV, with other potential channels in the lineup including Discovery Channel, Animal Planet, TLC, MTV, Comedy Central, FX and Nickelodeon.
Apple TV was discounted to $69 in the United States in March.

Source: MacRumors