Apple-owned headphone company Beats by Dre today announced the launch of several new Solo2 Wireless headphones, in colors that match Apple's iPhone, iPad, and new MacBook. Available in Gold, Silver, and Space Gray, the headphones are otherwise identical to the company's existing Solo2 Wireless headphones.
The Solo2 Wireless on-ear headphones were released in November, and were the first product released by Beats since Apple's acquisition of the company officially closed. The Solo2 Wireless are a wireless version of the wired Solo2 headphones that are a staple in the Beats headphone lineup.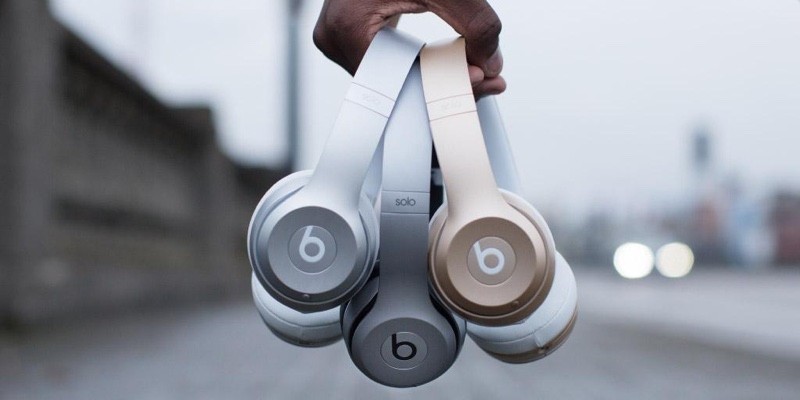 New Day. New Colors. http://t.co/1dyApkPQGj #Solo2Wireless pic.twitter.com/XXfkTPeUc5

— Beats By Dre (@beatsbydre) April 10, 2015
Both the Gold and Silver varieties of the new Solo2 Wireless headphones feature white accents and ear cups, while the Space Gray version includes black accents and black ear cups, for an accurate match to Apple's line of Gold, Silver, and Space Gray devices.
Solo2 Wireless offers the same dynamic sound and streamlined design as Solo2, but with the added benefit of wireless capabilities. With its Bluetooth technology, Solo2 Wireless can move freely for up to 30 feet from your audio device. Take phone calls, skip songs, and change the volume using the "b" button and volume buttons on the ear cup. Its rechargeable battery allows you to enjoy up to 12 hours of wireless playback. Not charged? Not a problem. Just plug in the provided RemoteTalkTM cable and enjoy your music.
Apple has largely taken over the Beats business, with the headphones being sold in Apple Stores rather than on the Beats website and all Beats support being handled by Apple support representatives, both online and in retail locations. Despite this, products being sold today are still those that have been designed without Apple's guidance, and it remains unclear when we might see new headphone lines created with Apple's technology and design influence.
The new Solo2 Wireless headphones can be purchased from the online Apple Store for $299.95 and will ship out in one business day. They aren't available in retail stores yet, but should be popping up at Apple Stores over the next few days.

Source: MacRumors