Apple has begun accepting online pre-orders for the Apple Watch in the United States and other first wave launch countries, including the U.K, Australia, Canada, China, France, Germany, Hong Kong, and Japan.
Orders can be placed through Apple's online store or through the Apple Store app on iOS devices. Supplies are expected to be limited, so customers interested in April 24 delivery dates should order as soon as possible.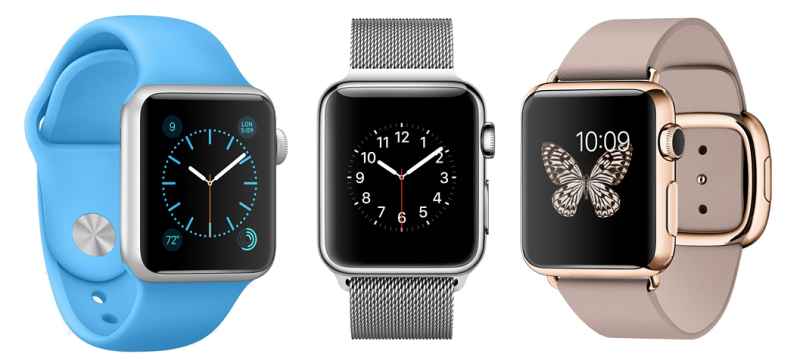 The Apple Watch will officially launch on April 24, which is the same date that some customers will begin receiving their devices at their homes. Pre-ordering is recommended, as Apple will not be accepting walk-in orders for the Apple Watch during the first weeks following launch. All orders must be placed online.
Apple is also accepting try-on appointments in its retail stores beginning today, giving users a chance to see the watch before placing an online pre-order. Appointments for models besides the Apple Watch Edition will last for approximately 15 minutes and will give customers an opportunity to try on multiple devices. We've written a post covering what to expect at your try-on appointment, which is worth checking out before you visit an Apple Store.
Apple Watch pricing begins at $349 for the entry-level aluminum Sport model, $549 for the stainless steel Apple Watch, and $10,000 for the gold Apple Watch Edition. All three models can be ordered from the online store beginning now.

Source: MacRumors