Apple today released iOS 8.3, the third major update to iOS 8. Seeded to developers in February and to public beta testers in mid-March, iOS 8.3 brings several new features and design tweaks to the operating system.
iOS 8.3 is available immediately as an over-the-air download.
iOS 8.3 has a heavy focus on emoji improvements, bringing an updated emoji picker that organizes emoji into categories in an easily scrollable list, new diversified emoji with expanded family options, and emoji skin tone modifiers for changing the look of people emoji. There are also several new flags and updated phone, computer, and watch emoji that now resemble the iPhone, iMac, and Apple Watch.


Other iOS 8.3 changes include wireless CarPlay, letting users connect their iPhones to their CarPlay systems sans Lightning cable, support for Google two-factor authentication that makes it possible to add Google accounts without the need for app specific passwords, and Apple Pay support for the China UnionPay network.
There are also minor changes to Passbook (dividing Apple Pay and Passes) and the Photos app (icon overlays for albums). Siri has gained new languages plus the ability to make calls using the iPhone's speakerphone, and in Messages, there's now an option to enable filtering to separate iMessages from friends from iMessages from Unknown Senders.


One of smaller but most notable UI changes includes an update to the space bar, which has been elongated to prevent users from hitting the period key in Safari when attempting to make a space. It's also now possible to turn on a setting to allow you to download free apps without the need to enter your password. We have a full list of the changes in iOS 8.3 in our iOS 8 Features Roundup.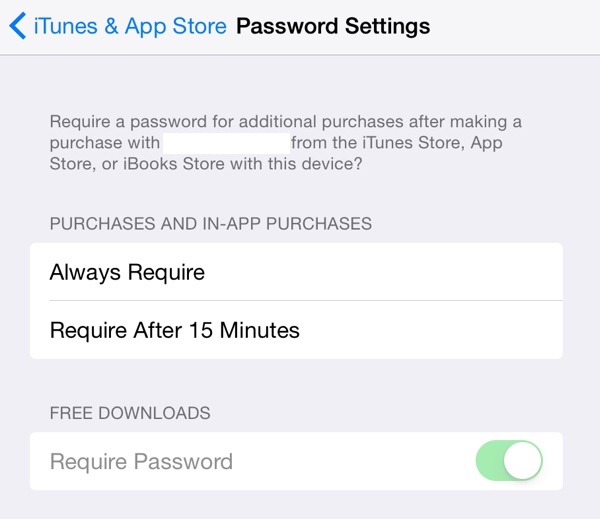 Previous iOS updates have included iOS 8.1 and iOS 8.2, with the former introducing support for Apple Pay in October and the latter bringing support for the Apple Watch in March, plus several minor updates. Apple is already working on the next big update to iOS 8, iOS 8.4, which may include the company's upcoming revamped streaming music service.

Source: MacRumors