Apple's discussions with ABC, CBS, NBC and Fox for its much-rumored streaming TV service are gaining momentum, according to the New York Post. The report claims that Apple has enlisted networks to negotiate with local TV stations on their behalf, and the networks are said to be close to securing those rights with affiliate groups such as Tribune and Sinclair.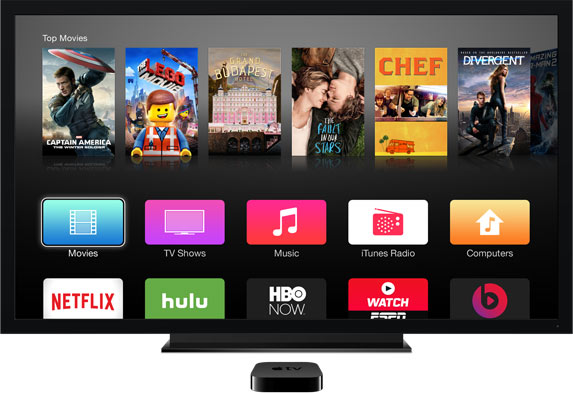 Networks are reportedly telling affiliates that they will be able to share in the revenue generated from Apple's streaming TV service if they offer their feeds on the platform. The inclusion of local TV stations is important for the success of Apple's cable-cutter service, expected to launch in the fall for devices including iPhone, iPad and Apple TV.
At CBS, executives are talking to affiliates about conducting Apple negotiations on their behalf, one TV source confirmed.

At Fox, the network "has the ability to negotiate with Apple [for affiliates], or it will have it very soon," a second executive added.
Disney or CBS will likely be the first networks to reach a deal with Apple for its à-la-carte streaming TV service, according to the report, although some sticking points remain in the negotiations. Cable channels such as Discovery and ESPN are also expected to be included in the subscription-based service, which is rumored to include a skinny bundle of around 25 channels.

Source: MacRumors