Apple has purchased Israeli camera technology company LinX Imaging for approximately $20 million, reports Dow Jones via CNBC. The company specializes in creating multi-aperture camera equipment for mobile devices and it's possible that Apple will use the company's technology in upcoming iOS devices.
Last year, LinX announced the launch of miniature multi-aperture cameras half the height of standard mobile cameras with the ability to create "stunning color images and high accuracy depth maps."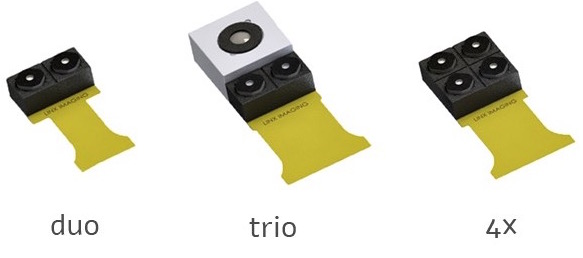 The image quality of mobile cameras has reached a dead end. Device makers are striving to differentiate using imaging capabilities but the pixel size race has ended and next generation cameras do not reveal any dramatic improvements. LinX cameras revolutionize mobile photography and broaden the usability span and user experience, allowing us to leave our SLRs at home.

The engineers at LinX have solved all problems associated with combining multiple images captured from different points in space such as registration errors and occlusion related artifacts which are seen on competing technologies.
LinX's technology uses software to extract depth information for each pixel to create a depth map for that can also be used for 3D image reconstruction. LinX's website is now defunct, but the company offered products with two, three, and four camera arrays in multiple configurations and sizes. Its most recent technology was downscaled enough to be ready for use in mobile devices.
LinX technology includes several other improvements Apple could potentially take advantage of, including multiple sensors for a smaller size, better sensitivity to light, and greatly improved image quality in low light.
There have been rumors suggesting Apple's iPhone 6s and iPhone 6s Plus will offer much improved dual-lens camera technology with image quality on par with DSLR cameras, which could be made possible through mobile camera advancements like those LinX Imaging has worked on.
Camera improvements and iPhone photography have always been important to Apple, and its iOS devices routinely offer highly competitive picture taking capabilities that often outclass devices from competing companies. In the past, major improvements to camera technology have come in "S" release years, so it is likely we will see at least some boost in picture quality in the iPhone 6s and 6s Plus.

Source: MacRumors