Over the last few weeks, several previously unknown Apple acquisitions have surfaced. In March, Bloomberg shared news of the company's purchase of data analytics firm Acunu, and earlier this week, TechCrunch reported that Apple had acquired search technology startup Ottocat in 2013.
TechCrunch has now shared news of another acquisition that happened in 2014 — the purchase of Dryft, a startup that specialized in creating keyboard apps. Dryft chief technology officer Randy Marsden, who also co-founded Swype, is listed as an "iOS Keyboard Manager" that joined Apple in September of 2014, suggesting the acquisition may have occurred around that date.
Dryft's technology was a keyboard that appeared only on the screen when a user placed a finger on the display, and as described by TechCrunch, it's "essentially a keyboard for tablets that tracks your fingers' movements," meaning it appears wherever your fingers are placed on the screen.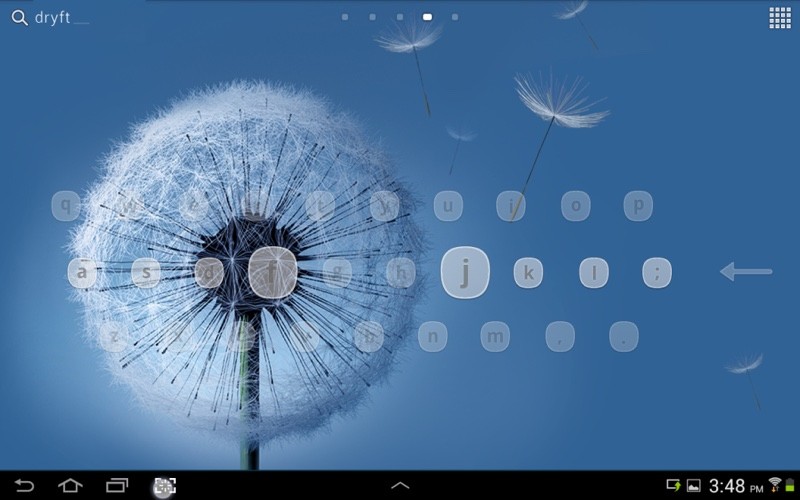 It is not clear if Apple plans to incorporate this specific technology into iOS or if it made the purchase of Dryft to acquire the company's employees to work on other keyboard features. As of iOS 8, Apple's operating system supports keyboards created by third-party developers, but the company has continued work on its own keyboard. iOS 8 brought keyboard improvements like QuickType, which offers word predictions to speed up typing.
Apple confirmed the acquisition to TechCrunch with its standard purchase statement: "Apple buys smaller technology companies from time to time, and we generally do not discuss our purpose or plans."

Source: MacRumors