Apple today released the fourth beta of iOS 9, and as with the previous iOS 9 betas, there are quite a few new features bundled into the release. There are some major additions, such as the promised return of Home Sharing for Music, and several other minor tweaks intended to refine the look and feel of the operating system.
With approximately two months to go until release, iOS 9 is already feeling faster, more polished, and more full featured. For those eager to know all about what's coming in iOS 9 ahead of its release, we've rounded up a complete list of the changes introduced with iOS 9 beta 4 below.
You can also check out all of the changes, large and small, that have been made in previous betas: iOS 9 beta 1, iOS 9 beta 2, iOS 9 beta 3.
Home Sharing – Home Sharing for music was removed in iOS 8.4 with the launch of the new music app and the new Apple Music service, but iTunes chief Eddy Cue said Apple was working to re-add the feature in iOS 9 and it has, in iOS 9 beta 4.


iPod touch Support – People who purchased one of the new A8-based iPod touch devices last week can now upgrade those devices to iOS 9 beta 4. With this beta, Apple added a new installation profile for the device.
Volume Button Photos – In iOS 9 beta 3, there was a bug that prevented the volume button from working as a shutter button for the iOS camera. That's been fixed in beta 4 and it's once again possible to snap a photo using the volume buttons on your iOS device.
Notifications icon – In the Settings app, the icon that represents the Notification setting has been updated with a new red color.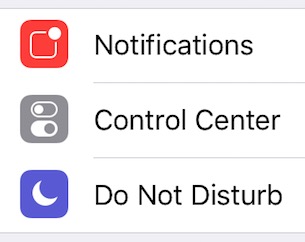 Picture in Picture for Podcasts – One of the iOS 9 features on the iPad is a multitasking Picture in Picture option that lets users watch a video while continuing to complete other tasks on their iPads. As of iOS 9 beta 4, this works with the Podcasts app.
Additional feature updates in iOS 9 beta 4 will be added here as they are discovered. Apple should continue to release regular updates to iOS 9 at two to three week intervals throughout the beta testing period to bring minor performance boosts and changes ahead of the operating system's official launch. iOS 9 is expected to be released to the public in the fall.

Source: MacRumors